Grass & Co. offer high-quality CBD tinctures that are direct and fast-acting. Each drop of our best-selling CALM 500mg CBD Oil contains a relaxing blend of CBD, Mint, Chamomile & Ashwagandha that give the CBD Oil a delicious, smooth flavour. The ​​unique CBD and botanical formulation is enhanced with Vitamins B6 & B12 to help support mental performance and relaxation.
Interested in trying CBD as part of your daily wellness routine? If so, this best-selling CBD Oil is a great starting point, making it a popular product for those who are new to CBD.
CALM CBD Oil blends CBD with Vitamin B6 and B12. These vitamins support your psychological function; helping you calm your mind.*
*Contains Pantothenic Acid (B5) which contributes to normal mental performance and Vitamins B6 and B12 which contribute to normal psychological function.
Size: 10ml bottle
SUGGESTED USE
We recommend that you start low and go slow. As with all supplements, CBD will affect everyone differently.
When first using your Grass & Co. CBD 500mg CBD Oil, we recommend slowly and steadily building your dosage every day. Starting with a lower dose and listening to your body allows you to assess how much CBD to take.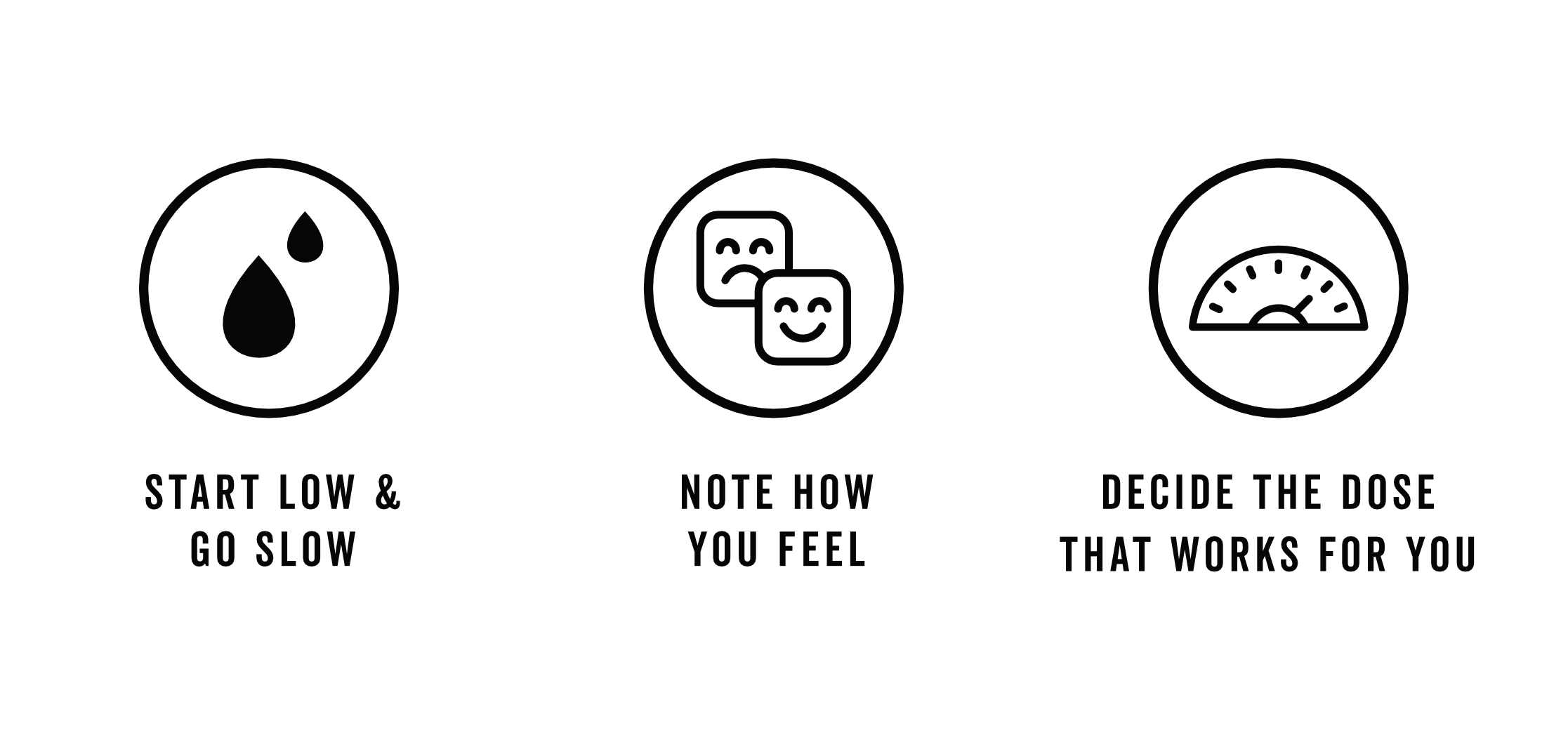 In your first week, try taking your CBD Oil consistently at the same time every day. For best results, maintain your Grass & Co. CBD Oil routine daily.

Shake well before use. Then, place either one or two doses (as marked on the pipette) of CBD Oil under your tongue and hold them there for up to 90 seconds before swallowing. This will help maximise absorption of the CBD into your system.. Our CBD comes in two strengths: 500mg or 1000mg per bottle. For optimal results, enjoy Grass & Co. CBD Oil twice a day.
500mg - Take one or two doses per day. Do not exceed over four doses per day.

WHAT TO EXPECT



It can take from 5 - 30 minutes before you feel anything. As CBD can have a cumulative effect in your body, do not take more doses until you have waited at least 30 minutes.
WHEN TO USE



To be taken as part of a daily routine at a time that works for you. If this is your first time using Grass & Co. CBD Oil, we would advise you to avoid taking it immediately before bedtime for at least a week. A small number of new customers have found that using a lower dose of CBD can keep you alert, while others feel more relaxed with a larger dose.
INGREDIENTS
CALM 500mg CBD OIL

MCT (Medium Chain Triglycerides) Oil, Cannabidiol (CBD) Extract blended in Hemp Seed Oil, Flavouring (Peppermint Oil, Garden Mint Oil), Ashwagandha Extract (Withania somnifera) 1:3, Chamomile Extract (Chamomilla recutita), L-theanine, Pantothenic Acid (as Calcium Pantothenate), Vitamin B6 (as Pyridoxal-5-Phosphate), Vitamin B12 (as Methylcobalamin).
W A R N I N G
Keep out of reach of children. Not intended for use by persons under the age of 18. Not to be taken if pregnant or breastfeeding. Consult your healthcare practitioner before taking if using other medication or if you have a health condition. Keep sealed, store in a cool, dry place out of direct sunlight.

Best Before Date on bottom of carton.
LAB REPORT
Click on CALM 10ml, 500mg CBD Consumable Oil to view report.