Try our higher strength, great-tasting 1000mg EASE CBD Hemp Oil.

We've combined premium quality CBD Oil with a zesty blend of Ginger, Turmeric and Orange. Our EASE CBD Oil has been specially formulated with botanicals and Vitamins K & D to support bone and muscle health. The deliciously smooth flavours are a wonderful way to enhance your daily wellness routine.
Each bottle delivers twice the amount of CBD in the same conveniently sized 10ml bottle. With a stronger concentration of CBD in a single dose, those who are familiar with CBD can use this higher strength CBD Oil to adjust their routine without taking increasing amounts of oil in each dose.

This unique blend of high-quality ingredients also includes Vitamin D for additional health benefits. This vitamin aids bone and muscle support to help you carry out daily activities with ease.*
*Contains Vitamin K and D which contributes to the maintenance of normal bones. Vitamin D contributes to the maintenance of normal muscle function.

Size: 10ml bottle

NOTE: This Product contains ALMOND Oil
SUGGESTED USE
Our mantra is to start low and go slow. As with all supplements, CBD will affect everyone differently.
When first using your Grass & Co. CBD 1000mg CBD Oil, we recommend slowly and steadily building your dosage every day. Starting with a lower dose and listening to your body allows you to assess the right level of CBD for you.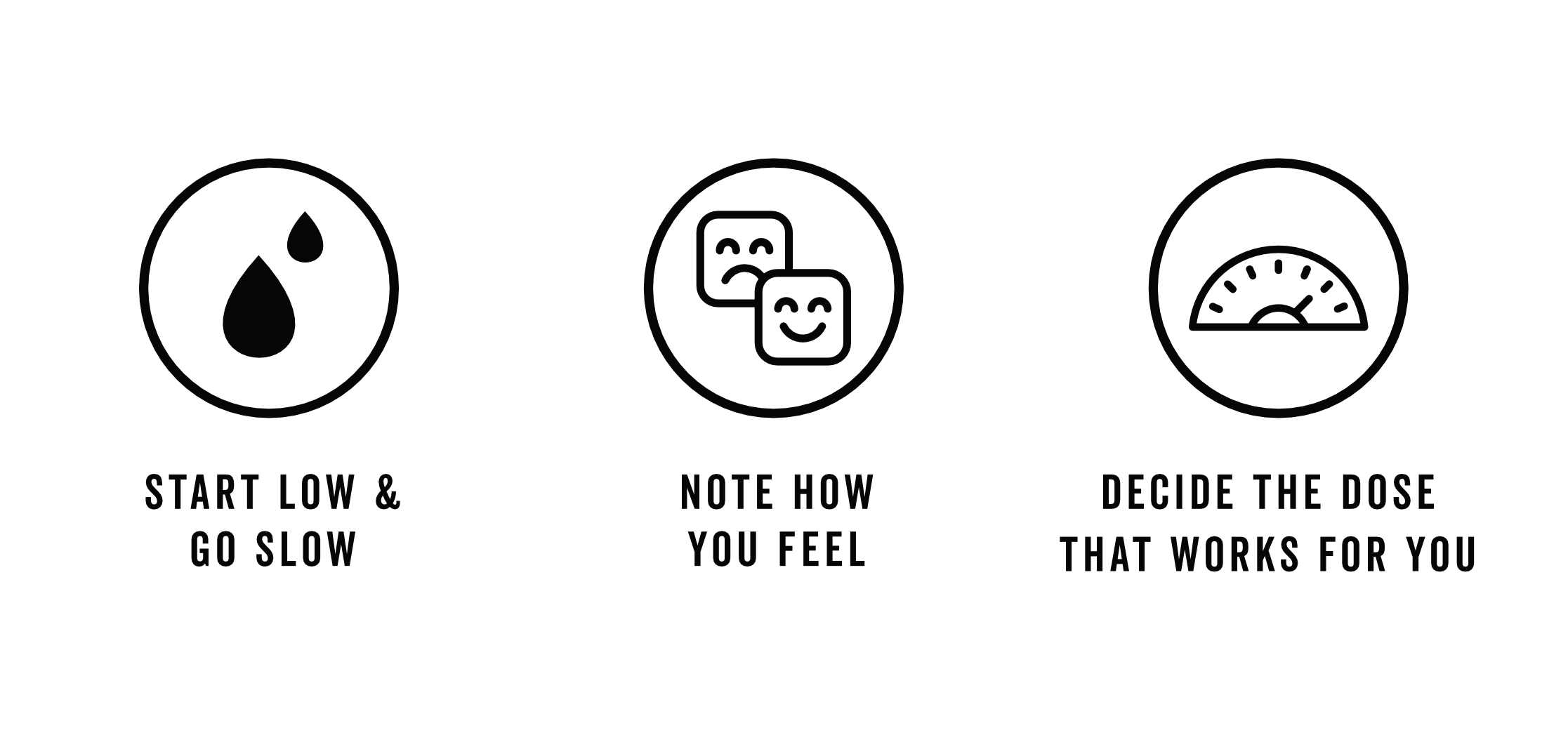 In your first week, try taking your CBD Oil consistently at the same time every day. For best results, maintain your Grass & Co. CBD Oil routine daily.
Shake well before use. Then, place either one or two doses of CBD Oil under your tongue and hold them there for up to 90 seconds before swallowing. This will help maximise absorption of the CBD into your system. a Our CBD comes in two strengths: 500mg or 1000mg per bottle. For optimal results, enjoy Grass & Co. CBD Oil twice a day.
1000mg - Take one or two doses per day. Do not exceed over two doses per day.

WHAT TO EXPECT




It can take from 5 - 30 minutes before you feel anything.. As CBD can have a cumulative effect in your body, do not take more doses until you have waited until at least 30 minutes.
WHEN TO USE
To be taken as part of a daily routine at a time that works for you. If this is your first time using Grass & Co. CBD Oil, we would advise you to avoid taking immediately before bedtime for at least a week. A small number of new customers have found that using a lower dose of CBD can keep you alert, while others feel more relaxed with a larger dose.
INGREDIENTS
(allergens in bold):

Cannabidiol (CBD) Extract blended in Hemp Seed Oil, ALMOND Oil (Prunus Amygdalus Dulcis), Olive Oil (Olea Europaea), Flavouring (Orange Oil), L-theanine, Turmeric Extract (Curcuma Longa), Ginger Extract (Zingiber Officinale) Vitamin D (as Cholecalciferol),Vitamin K2 as Menaquinone (MK7).
W A R N I N G
Keep out of reach of children. Not intended for use by persons under the age of 18. Not to be taken if pregnant or breastfeeding. Consult your healthcare practitioner before taking if using other medication or if you have a health condition. Keep sealed, store in a cool, dry place out of direct sunlight.
LAB REPORT
Click on EASE 10ml, 1,000mg CBD Consumable Oil to view lab report.